COMPASSIONATE,
QUALITY CARE
AT NO-COST TO YOU.
Pregnancy Testing
Ultrasounds
STI Testing & Treatment
QUALITY CARE.
100% NO-COST.
100% CONFIDENTIAL.
Amnion Pregnancy Care Medical Center offers a wide range of no-cost services, including medical testing for pregnancy, obstetrical ultrasounds and STD testing and treatment. Our team of medical professionals bring experience and commitment to quality care.
Do you regret taking the abortion pill? Help is available 24/7 – timing is critical.
Call 877-558-0333 or click here.
YOU ARE NOT ALONE - YOU HAVE OPTIONS.​
Amnion is a safe and welcoming place where women and men can find resources, compassionate counsel, and support.
Maybe you felt
like you had no
choice, the
timing was just
not right --
perhaps you felt pressured...
Abortion is life-changing and sometimes women experience unsettling feelings and difficult emotions after they've had an abortion. This sometimes comes right away, or can be
This wasn't supposed to happen…  The possibility of an unplanned pregnancy can bring with it overwhelming thoughts and feelings full of concerns about your future.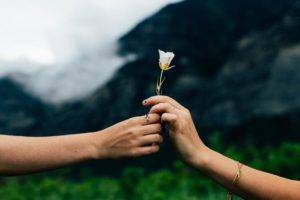 Is abortion healthcare for women? Giving a medication without confirming pregnancy location, trusting she knows the exact day of her last menstrual period? (I can